Test Nuubes Task for 10 days 100% free!
The right place to create, cooperate and deliver your job!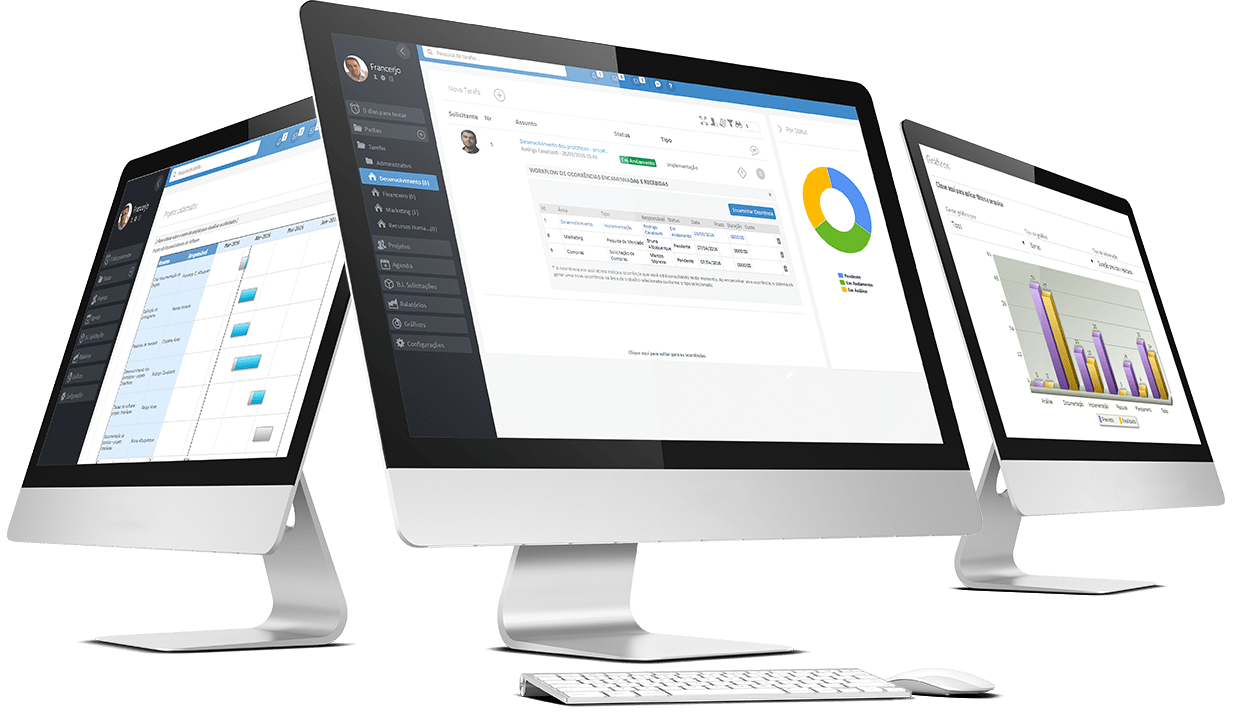 Manage all your projects, create tasks and organize your team!
Nuubes task has a complete dashboard that shows online the status of all your customers´assets, providing a fast view of your tasks and projects.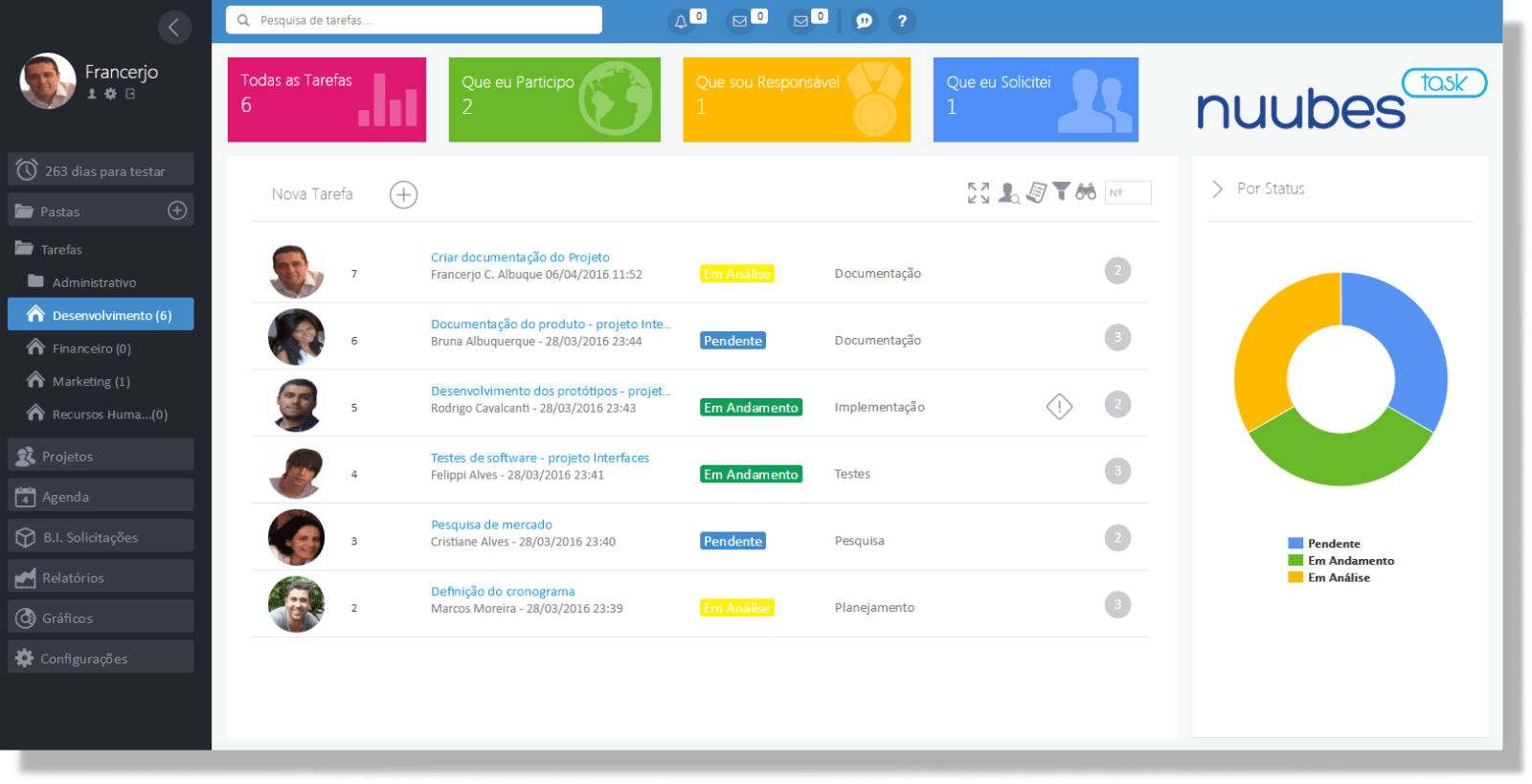 Organize your activities or the steps of your projects in a few minutes and act more cooperatively and efficiently.
Work on a simpler and more intuitive interface
Nuubes Task offers a modern and intuitive interface, with instant graphics, generated online, management reports, and an exclusive Business Intelligence module.
Time appointments
With Nuubes task, you can easily register the number of hours invested for each customer´s task. Easily manage your team´s worksheet.
Recurrent tasks
We know that every company has recurrent tasks, that should be periodically performed. Having everything programmed can be a differential in quality and helps avoid mistakes.
Personalized work flow
Unlike other tools, Nuubes Task provides a workflow that will make your activities more automatic, making it possible to create events for your team, according to the progress of your project, involving different areas of your company in task execution.
Visibility
With Nuubes task you can see everything that is going on and you know exactly what your team is working on.
Department Organization
You can associate every department of your company in folders, creating individual categories, and defining the life cycle of your tasks.
Continuous improvement - PDCA
With Nuubes task, you can create PDCA cycles that can be applied to any kinds of projects, helping your company improve continuously.
SLA Compliance
SLA Management is one of Nuubes differentials, that is being used in many projects that have strict contracts with their customers. Monitor your SLA with Nuubes interface alarms, and even by e-mail.
Customizable types, forms and fields
With Nuubes Task, you create your own types of tasks by department or work field. Every kind of task can have their own form, with setting fields. You can also create your own fields, in case it´s necessary.
Task life cycle divided into fields
Define the task life cycle according to the department or work field. With Nuubes, you define the task status, and the life cycle of activities in every department or area.
Files attached to tasks
Attach files or documents to tasks, and share information with the members of your team. Keep information centralized in an only repository.
Eliminate e-mails
With Nuubes task comments, you eliminate e-mail communication among your customers, keeping information history organized in every task. Avoid losses and difficulty to find information.
Eliminate tables
Eliminate tables to control your activities using Nuubes task cooperation and control resources. Work in teams sharing information, documents and resources in an only online interface.
Referral to other areas
With Nuubes task you can manually send tasks to other teams or departments, connecting them in a visual and intuitive way. The tasks get easily integrated, making it more simple for you to access information.
Organizational Hierarchical Structure
Create your area structure hierarchically and make it easier to organize your company´s tasks and work flow. Define area access, according to each employer´s profile.
Cost and time control
Preset duration and costs on your tasks, and follow online if time and costs are on schedule. Every system report shows time and cost information planned and done.
Task creations by e-mail
Set Nuubes Task to generate tasks automatically by sending e-mails. Every e-mail sent will be transformed into a task on Nuubes task and it will be automatically sent to preset area.
A tool developed by area and project managers
You can register all your company´s projects, tasks related to the projects, involved areas, people in charge of the processes, project files, and start working in a cooperative and centralized way.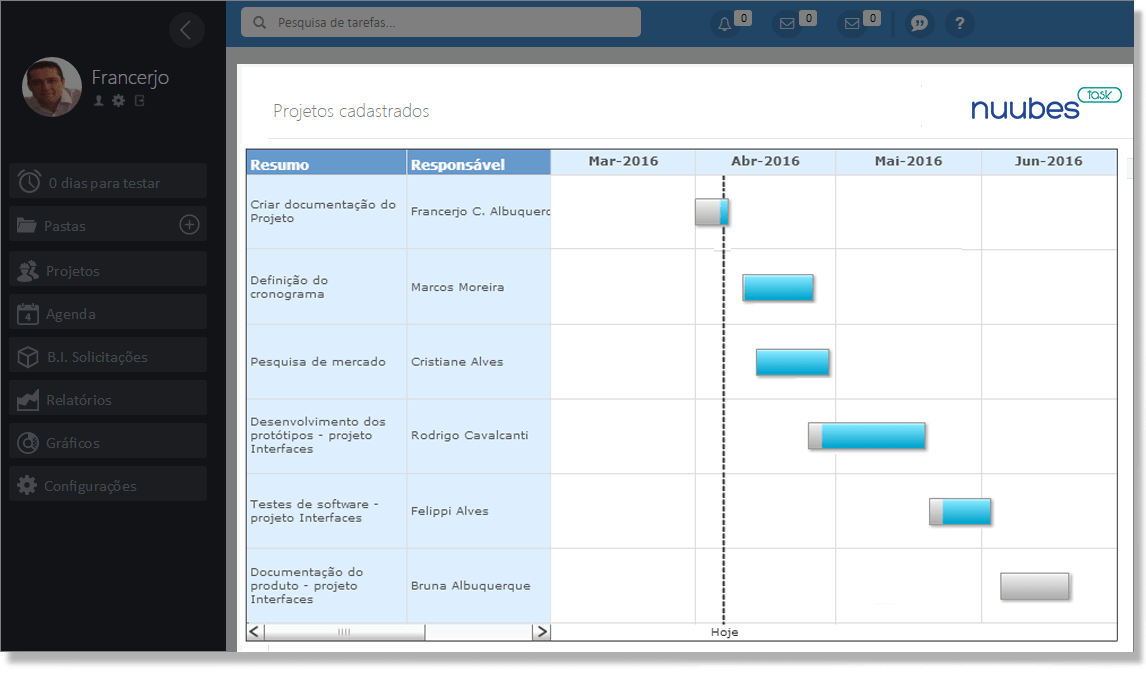 Monitor your project advancement
Through your workers´ daily time appointment, you follow time and cost predictions versus time and cost done, and keep your projects under time and budget.
Integrated BI Functions with personalized graphics and reports
An exclusive module that generates graphics and reports. Improve your team´s strategies and get the information you need.

Improve your teams´communication
Nuubes task has a system of intelligent communication, through chat, comments, notifications and alerts, by e-mail or on screen.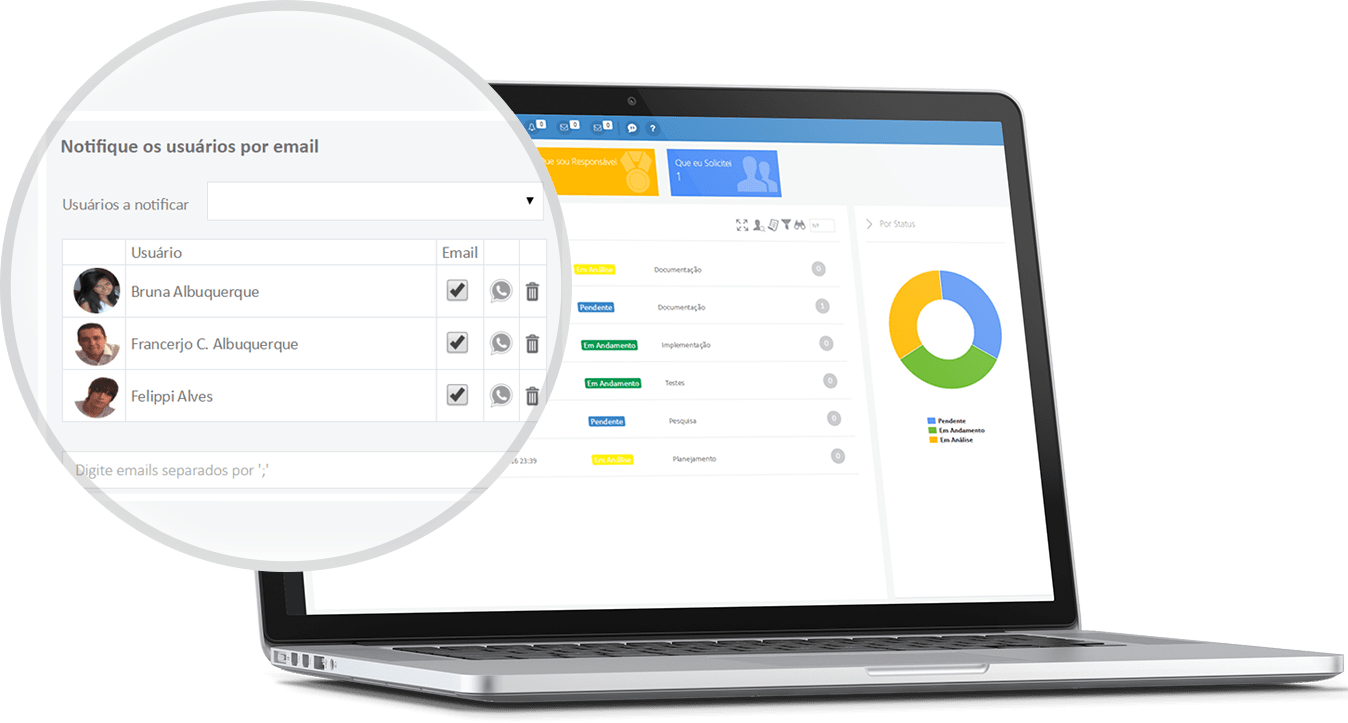 Begin your 10-day free trial, define your team, register activities, and increase the productivity and control of your projects .
A Powerful Workflow that connects all the teams in your company.
Nuubes solutions rely on an efficient Workflow module, that help managers optimize the operational processes of your company.
We have improved the task management concept, and now we are able to send automatic requests to other areas of your company with security, integration, and traceability. Set up for a demo with our team!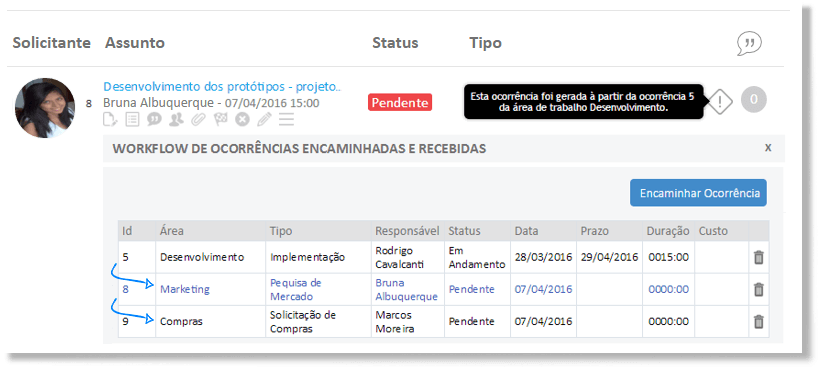 Plans that fit the size of your teams with all their functions
Annual Plan
R$ 19,90
per user
Unlimited projects and tasks
Integrated team work flow
BI tool for reports
Six month plan
R$ 24,90
per user
Unlimited projects and tasks
Integrated team work flow
BI tool for reports
Monthly plan
RS 29,90
per user
Unlimited projects and tasks
Integrated team work flow
BI tool for reports