Try Nuubes Desk 100% free for 10 days!
It takes only one software to amaze your customers.
Internet calls
Have your customers or users call your team on the internet! It's quick and simple!
Service lines
Create service lines, prioritize calls and serve your clients better. We' ll help you reach the best results.
Control your SLA
Nuubes task has a specific module for SLA management that helps deliver your project within time.
Integrated workflow
Create personalized workflow according to your company's operation. Have several teams requested simultaneously!
ITIL support
Define levels according to ITIL - Information Technology Infrastructure Library practices. Ensure the quality of your services.
Time Schedule
Define your team's, company 's and customers' working hours, so that you can meet deadlines.
Learn why our customers recommend Nuubes Desk.
Reports and BI tools
We have a great variety of reports on your team's activities; reports about call line status, analyst performance,, and a lot more to improve your work flow. Our indicators show your customer all your operation numbers online.
Personalized satisfaction survey
Create your own satisfaction survey, with questions that are relevant to your business, so that customers can answer them every end of service. Organize your survey in a specific area, making it easy to analyze results.
Call openings by e-mail
with this exclusive resource, you can set Nuubes desk to open calls automatically with e-mail accounts that work only with this purpose. You can have, for example, a complaint or suggestion area on the company's website.
Teams and people responsible for services
define on Nuubes who will be notified or responsible for each kind of call.
Define service levels L1, L2,…
Create service levels, such as L1, L2, L3, for forwarding calls, according to their level of difficulty. With a preset workflow, the system will forward the calls to the appropriate level, by changing the call status.
Fast settings
It's very easy to prepare Nuubes Desk for your call operation. You don't need analysts, programmers, or training. Our tool can be set in a few hours.
Centralized communication
With Nuubes Desk, you can centralize all the calls, and your team works in an organized and professional way. Be more secure in making decisions and creating processes to improve your services.
Cooperative environment
Through markers, we can see the status and who is responsible for every call, avoiding duplication. The team's replies are seen online and important information can be shared with all operators.
Automation and Workflow
Through automation, different rules send e-mails and notifications, forwarding calls to the responsible departments, every time a user generates a new register. Define patterns and make personalized automation rules for your company.
Knowledge basis
Nuubes desk will simplify and gradually reduce your support volume. That 's because registers are organized in our database, making it possible for your company to extract reports and quickly implement correction processes.
Define SLA levels by type of call, severity or customer.
Store the time of every step of your call , generating fundamental statistics to measure and evaluate the efficiency of the service teams.
A call with SLA presents a marker with time conclusion (clock). This way, the operator ensure SLA to your customers.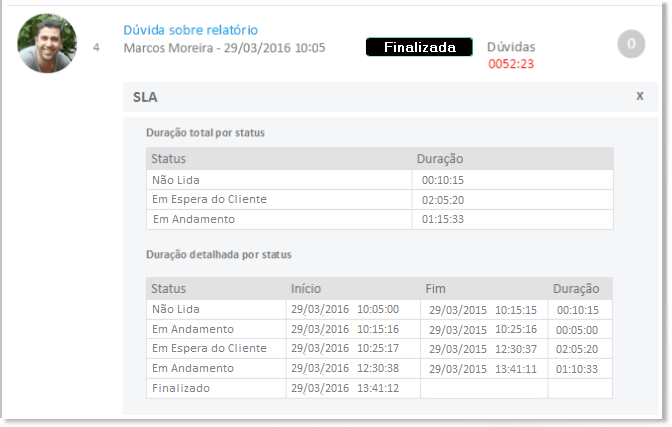 Real benefits for your company
Distribute your calls to the appropriate departments , divide them into types of calls, and define your service SLA.
Every line can have their own type of call, status, responsible people, SLA's , workflow, and forms, with specific fields.
Nubes desk has its own chat!
With Nuubes desk chat , you will be able to contact your customers and your teams' professionals really fast. Increase your productivity and safety using only one tool.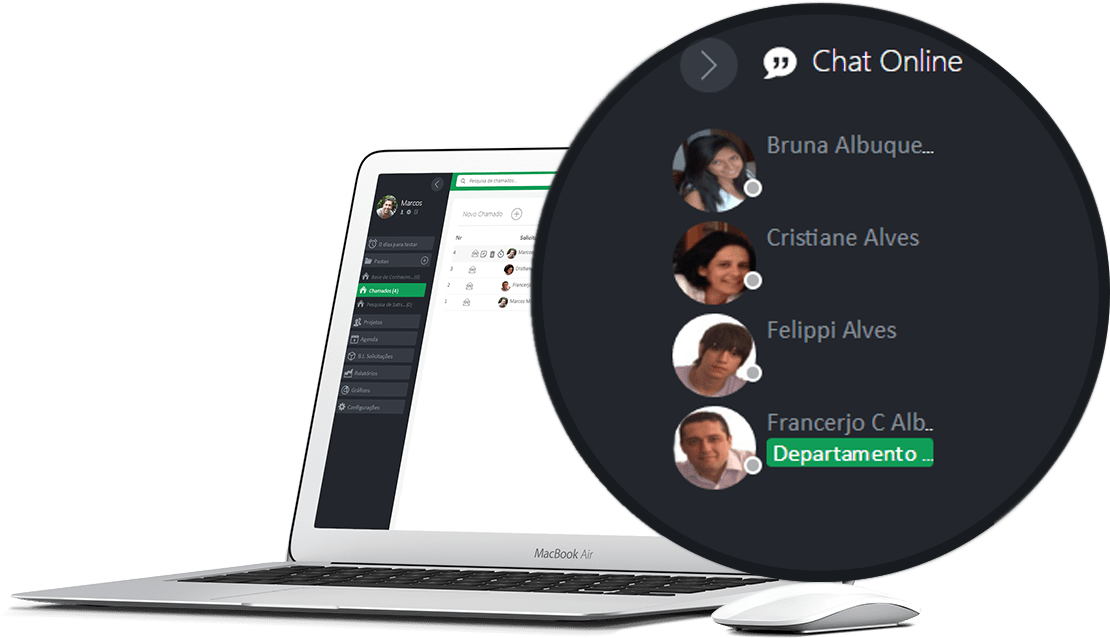 Organize your service lines
Quickly visualize your call lines and correctly prioritize your actions, according to the request in your team.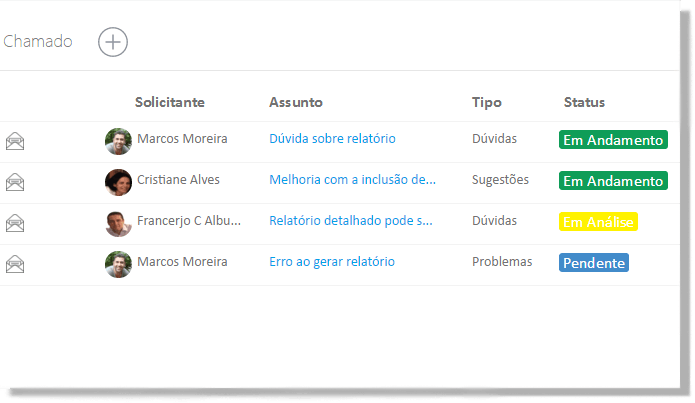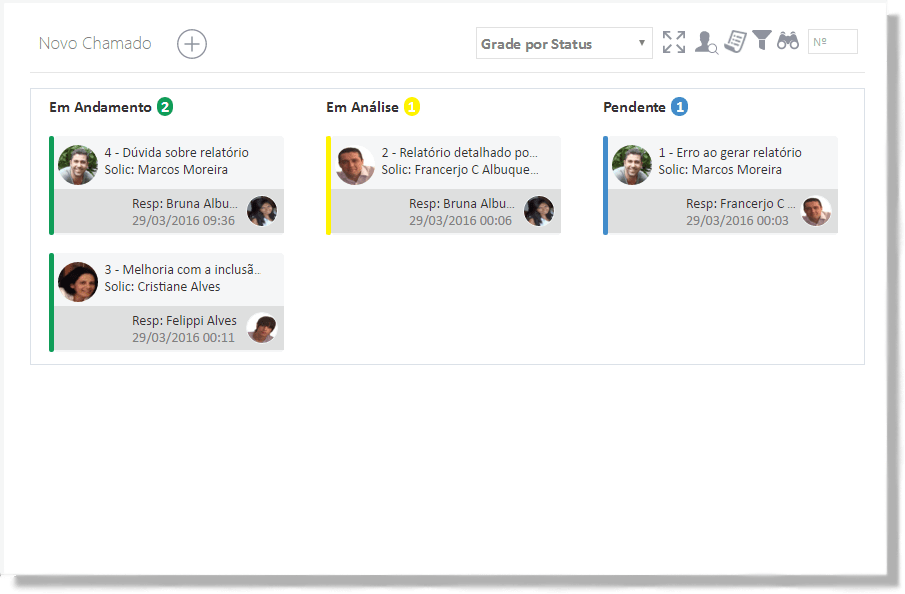 Define the best way to view your calls
Manage and monitor all the calls to your service team, define priorities and work through different formats.
Start your 10-day free trial, register your equipments, create you! approval structure, and start managing your company´s assets effectively.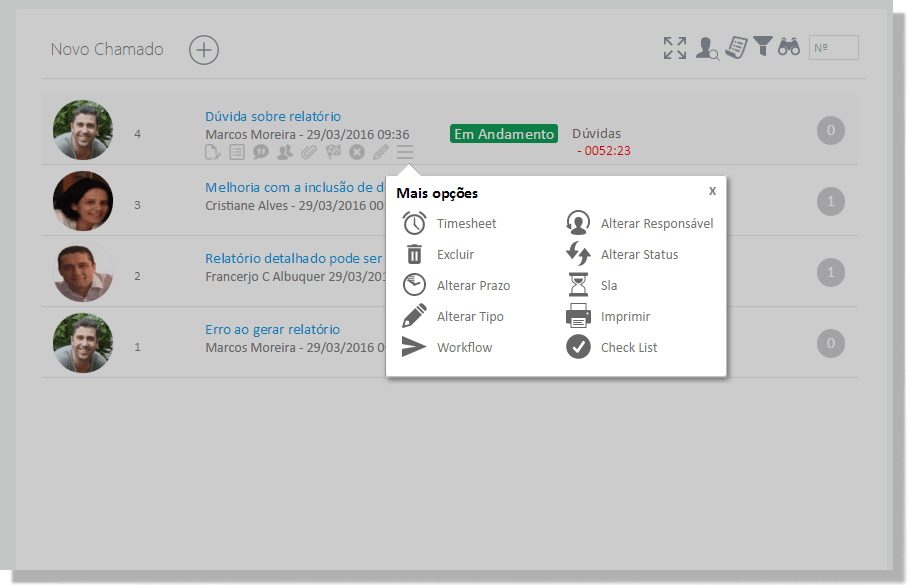 Exclusive quick access menu!
Access to your team's worksheet
Task maintenance
Delivery date adjustments
Reclassify your tasks
Define your service levels (SLA)
Set your service workflow
Fast inclusion and maintenance for users
Create a checklist
Different kinds of lists
On nuubes desk you set different kinds of lists to your call lines and personalize your lines with new fields should you prefer to do it.
Use immediate filters and orders and find calls by number or any other information

A powerful workflow that connects all the teams in your company.
Nuubes Solutions rely on an efficient workflow module, that make it possible for managers to optimize their team's operation processes.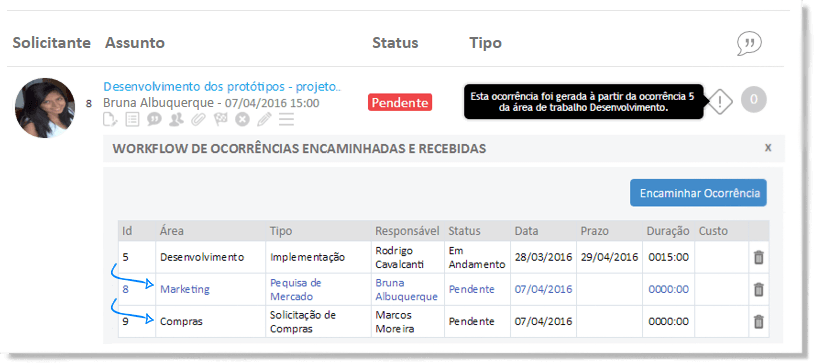 Plans that fit the size of your team with all their functions.
Annual Plan
R$ 39,90
per user
Unlimited calls
Integrated workflow among teams
BI tool for reports
6 Month-plan
R$ 44,90
per user
Unlimited calls
Integrated workflow among teams
BI tool for reports
Monthly Plan
RS 49,90
per user
Unlimited calls
Integrated workflow among teams
BI tool for reports