Try Nuubes Asset free for 10 days!
Nuubes asset management – Make the asset management in your company simple.
Equipment management
Quickly manage request, delivery, maintenance, and inventory processes of all your company´s electronic devices.
Asset History
Control the flow of requests, approving, device taking and return, keeping the history and life cycle of each device individually.
Intuitive Interface
Nuubes asset has a simple interface, with instant graphics, report generators, and an exclusive business intelligence module, that provides several filters.
Complete Workflow
With our powerful workflow, you can quickly draw request, approval, and delivery flows among your teams, involving your company´s departments.
Auditing and Traceability
After implementing Nuubes asset, you will reduce in more than 70% your costs with management, acquisition, maintanence and technical assistance.
Differents Forms of Use
You can also use nuubes asset to manage external actives, such as remittances for events and fairs, salespeople, technicians, and more!
Resource and Service Request Portal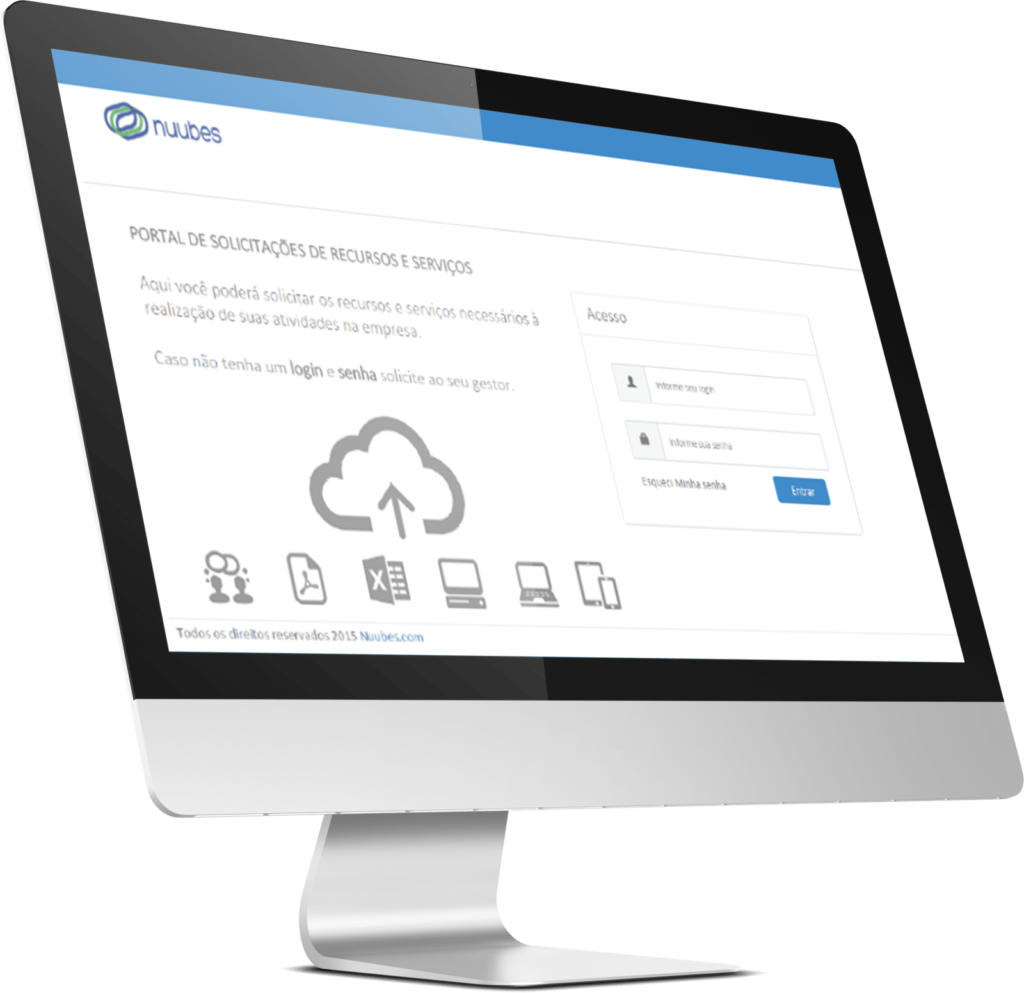 Just use your internet
Through a web interface, the customers make requests any time and anywhere, and request assets registered in stock.
Nuubes asset management provide the customers and managers agility in their requests, and 100% online follow-up.
General Features
Device request
Approving flow
Receiving control
Invoice checking
Stock updating
Inventory control
Asset Files
After getting the managers´approval, the team of physical management of the assets will register the liberation of an asset to the customer, putting this asset on the file of the customer´s inventory, registering the asset data and the date the asset was released to the customer.
At the moment, the customer signs a statement of responsibility about the asset use, made by Nuubes Asset System and has their file updated.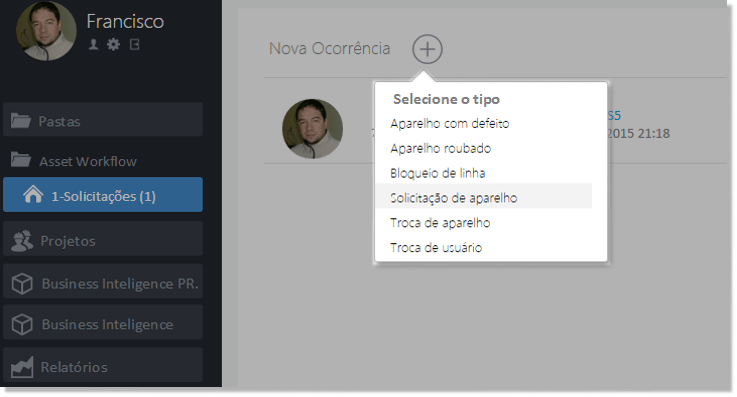 Resource and Service Catalog
Create resources and classified services, define brand, model, and any information to meet your company´s needs.
Every client´s profile will limit the access to requests and available devices.
Target products and services in your company´s units and keep it visible for the client just the products and services of their profile.
Start your 10-day free trial, register your equipments, create you! approval structure, and start managing your company´s assets effectively.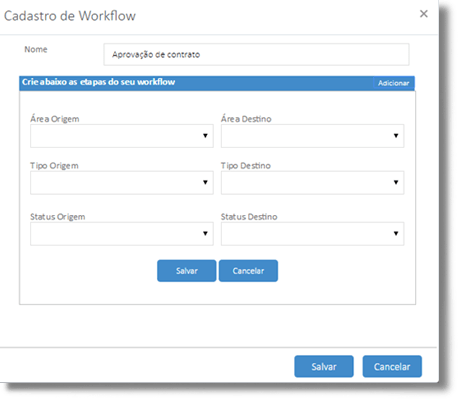 A powerful Workflow that integrates all the teams in your company.
Nuubes solutions rely on an efficient work flow module that allows managers to optimize the operation processes on their teams.
We have improved the task management concept, making it possible to send automatic requests to other areas of your company, with total security, integration and traceability. Set up a demo with our team!
Learn why our customers recommend Nuubes Asset.
Fast Settings
It´s very simple to prepare Nuubes Asset for call operations.
Centralized Communication
With Nuubes task you can centralize the management of all your calls and your team works more professionally and organized. Have more security, make decisions and improve your processes.
Cooperative Environment
Use markers to view the status of each call and find out who the responsible analyst is to avoid duplications. Every team´s response is seen online and important information can be shared with all the operators.
Automation and Workflow
The automatic process sends e-mails and notifications to the responsible departments every time a user creates a new register. Define patterns and create personalized rules for your company.
Knowledge Basis
Nuubes desk will simplify and reduce your support, since registers are organized in our database, making it possible for your team to extract reports and quickly implement corrections.
Reports and BI tTool
We have a great variety of reports about your team´s activities, service line reports, analyst performances, and a lot more to improve your work flow. Our indicators show your customer all the numbers of your operation online.
Management of Asset History and approval in your company
Create the profile of each team manager
Define your asset approval structure
Complete access to files and asset inventory
Asset history stored
Fast register of events: losses, damage or robbery
Consulting customer´s life cycle
Every approval registered for future consultations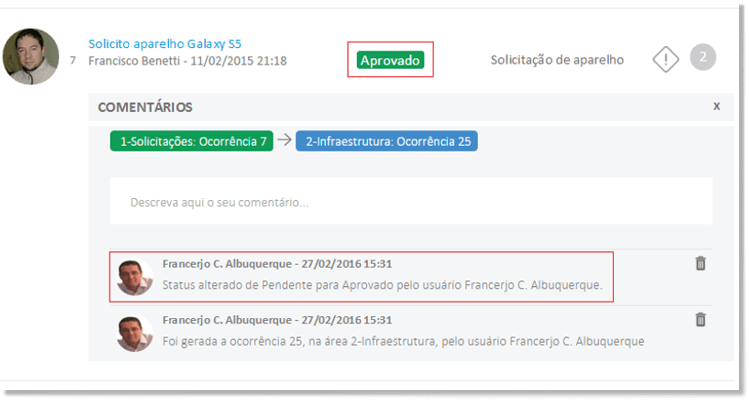 Business Intelligence
With our exclusive Nuubes Business Intelligence, any information consults and crossings are possible. Since simple searches to find assets in any fields, grouping, sorting, even exporting these data to apps, such as excel.
With Nuubes BI you immediately find an asset and identify the history of this asset, finding out who has used this asset, how long it stayed with the customers, its location and where it is now.
You can also identify the events that involved a certain asset in its life cycle. Sky is the limit concerning possibilities of information with Nuubes BI and Asset Management.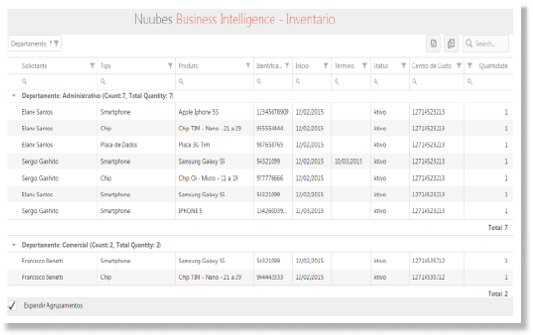 Plans that fit the size of your team with all their functions
Up to 100 Assets
R$ 99,90
Unlimited calls
Integrated workflows among teams
BI tool for reports
Up to 300 Assets
R$ 199,90
Unlimited calls
Integrated workflows among teams
BI tool for reports
Up to 500 Assets
RS 299,00
Unlimited calls
Integrated workflows among teams
BI tool for reportst
Unlimited calls
Integrated workflows among teams
BI tool for reports